Nyt olis tarjolla ensimmäisen sukupolven Subrosa Villicus runko, hoang tranin signature malli. Maalattu paukulla mattamustaks ja koristeltu punaisella maalilla.
Tubing: Double butted top tube, down tube, seat stays
Material : 4130 Sanko chromoly
Chain Stay: 13.75" to 13.5" slammed
Head Tube: 75° integrated, rem. gyro tabs
Headset: integrated, Campa style 45°/45°
BB Height: 11.6"
Seat Tube: 69°, internally and externally butted,
Stand over: 8.0" height, integrated seat
Seat clamp: Integrated seat clamp, repl. nut and bolt
U-Brake: Low profile removable brake mounts
Dropouts: 4mm thick for 14mm axle, heat treated
Lengths: 20.0", 20.5", 20.75", 21.0"
Weight: 2.13 kg for 20.5"
Mid bb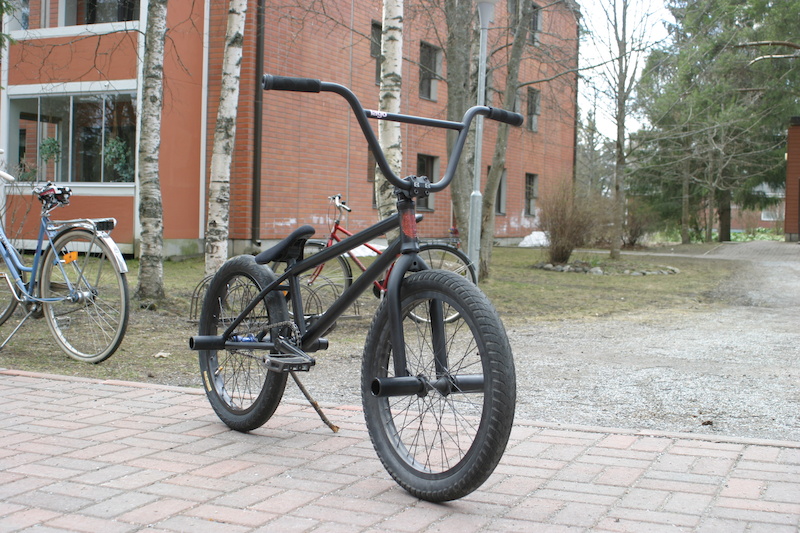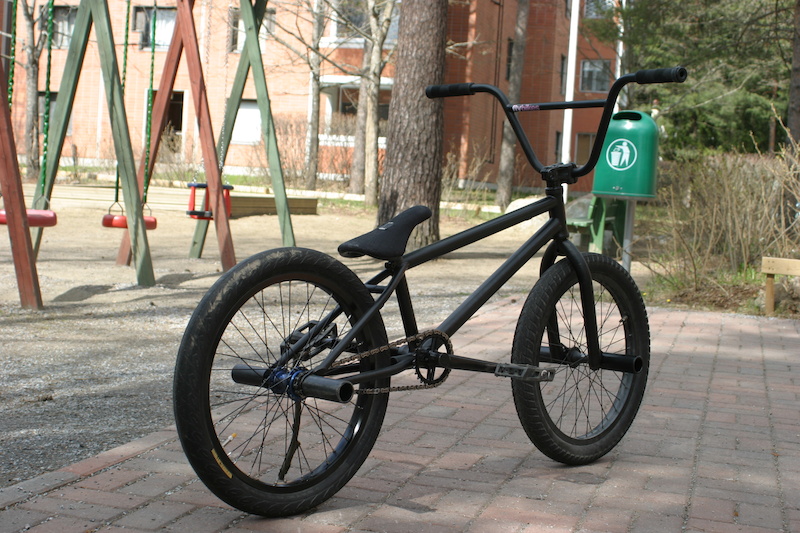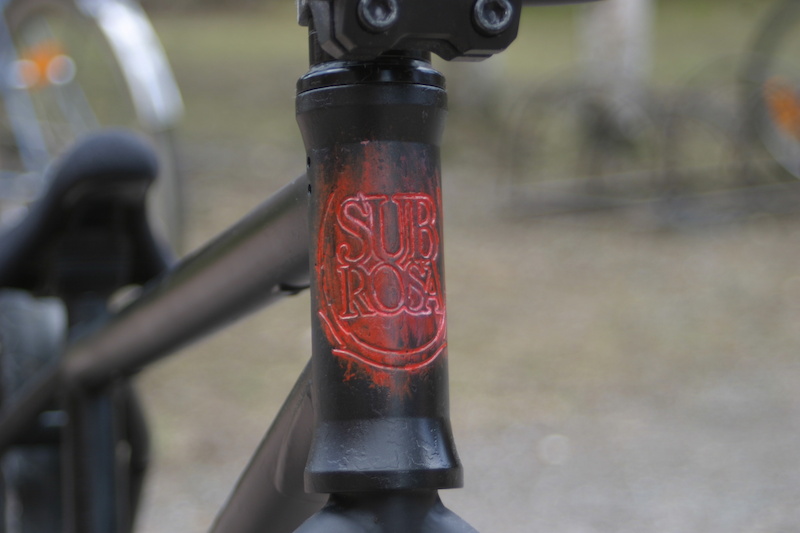 Hinta:100€ Mielellään nouto kangasala/tampere mutta myös postitus ostajan piikkiin onnistuu.
MYYTY